Inspire
An opportunity to hear Real Stories from Real Women. Come and join us for a time of
fellowship and testimony.
Please bring a dish to share a meal, from 7:30pm.
Usually the last Friday of the month, generally not on during the summer holidays or in
December.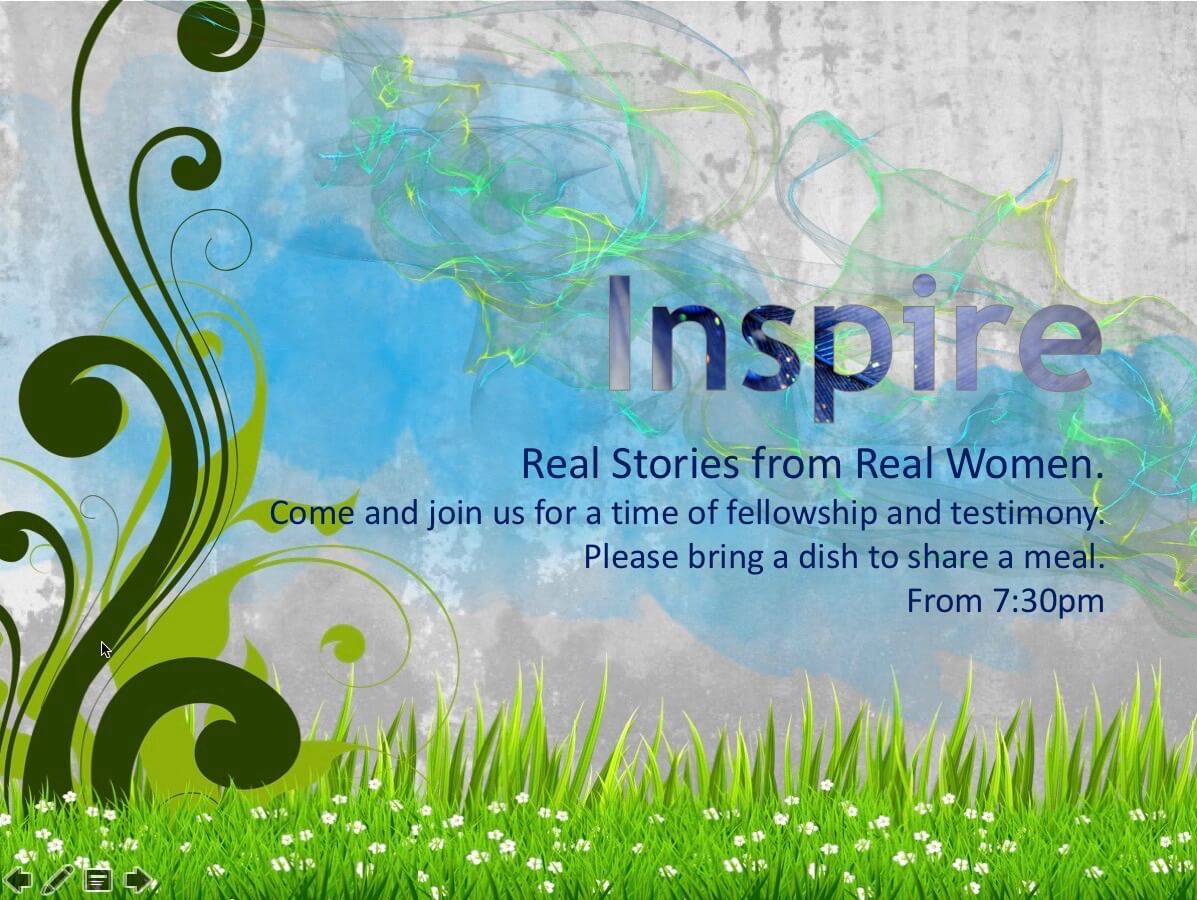 Ladies who Lunch
Are you female? Are you single? Would you like to join other single ladies for a 'Ladies who
lunch'? If your answer is yes (or even if you're not actually single) then look out for these
dates, usually once every two months, from 1:00pm-3:00pm, please RSVP so that Jackie can
book somewhere nice but not too expensive.